At Yitty, sustainability is paramount. The majority of our styles are created with soft, ecofriendly, recycled fibers, our sustainably designed packaging is made with 100% recycled materials, and we're proud to be a part of a certified Carbon Neutral Company.

We've teamed up with one of the world's largest online thrift stores!
Helping everyone recirculate their gently used cloth to keep the earth in good shape.
Learn More
Eco-Friendly Styles
Our Commitment:
Our mission of consciousness fuels and pushes us to champion for sustainability. We start by designing eco-conscious styles made to go easier on the environment and we continually experiment with new ways to become more responsible.
Sustainably Designed Packaging
Our Commitment:
We take it beyond sustainably designed product packaging by replacing unnecessary plastic where we can. Our mailers are made from 90% recycled materials and even better, our polybags and boxes are made from 100% recycled materials.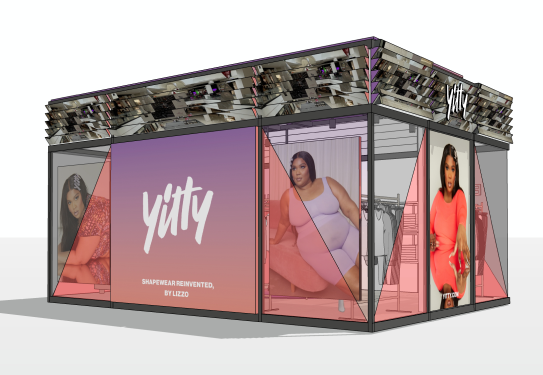 Carbon Neutral
Our Commitment:
As an e-commerce business first, our platform is intrinsically more eco-conscious. But as we expand our brick-and-mortar presence, we remain committed to being thoughtful about integrating earth-friendly practices along the way.
The Future Is Bright
Our Commitment:
Our vision for a healthier world starts from within. Sustainability is one of our cornerstones and we're fully committed to a greener future. So stay tuned for even more ways we're becoming earth-friendly!